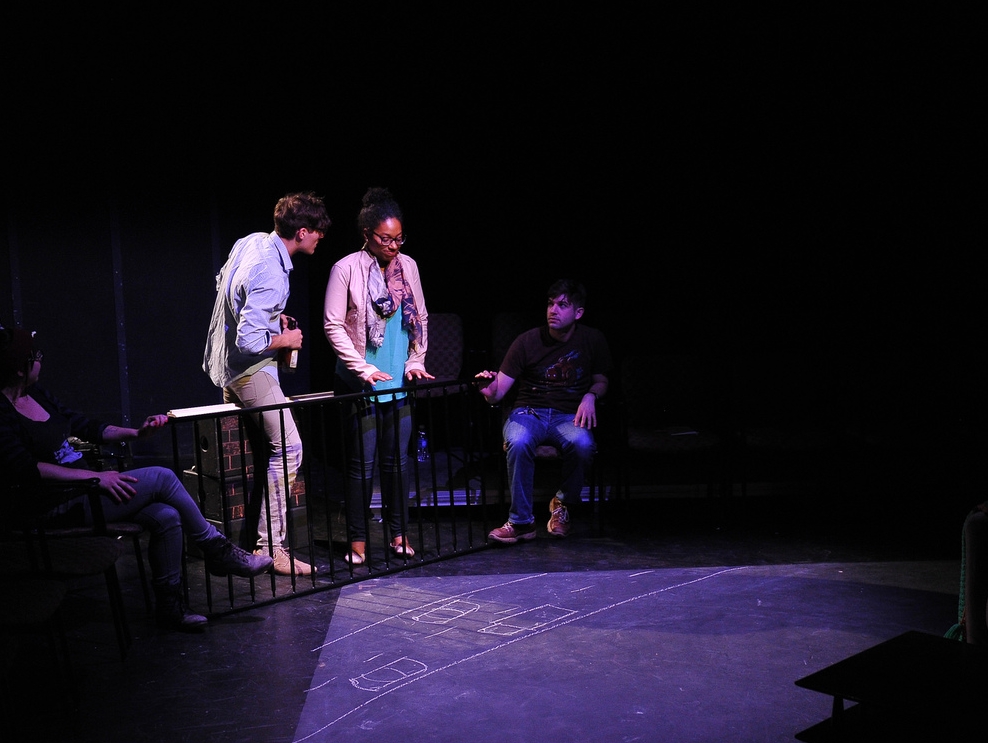 How to Greet Your Estranged Mother
by Jonah Eisenstock
Ellie washed her hands of her absurd family years ago, but when her sister appears on her doorstep, she's forced to reexamine whether order is more important than love.
As part of the Carnegie Mellon New Works series, I worked with playwright Jonah Eisenstock to develop this script throughout rehearsals. To match the zany character of the script, I created a surreal world powered by low-fi "special effects" that created the magic of the larger-than-life events (such as the super-hero like antics of Officer Greta), as well as allowing efficient and funny transitions between a multitude of locations.
Directed by Margo Gray
Lighting Designer: Daniel Berhger
Scenic Consultant: Britton Mauk
Performers: Brady Dowad, Johari Mackey, Maya Maniar, Madeline Schulman, Joell Weil
Photos by Louis Stein